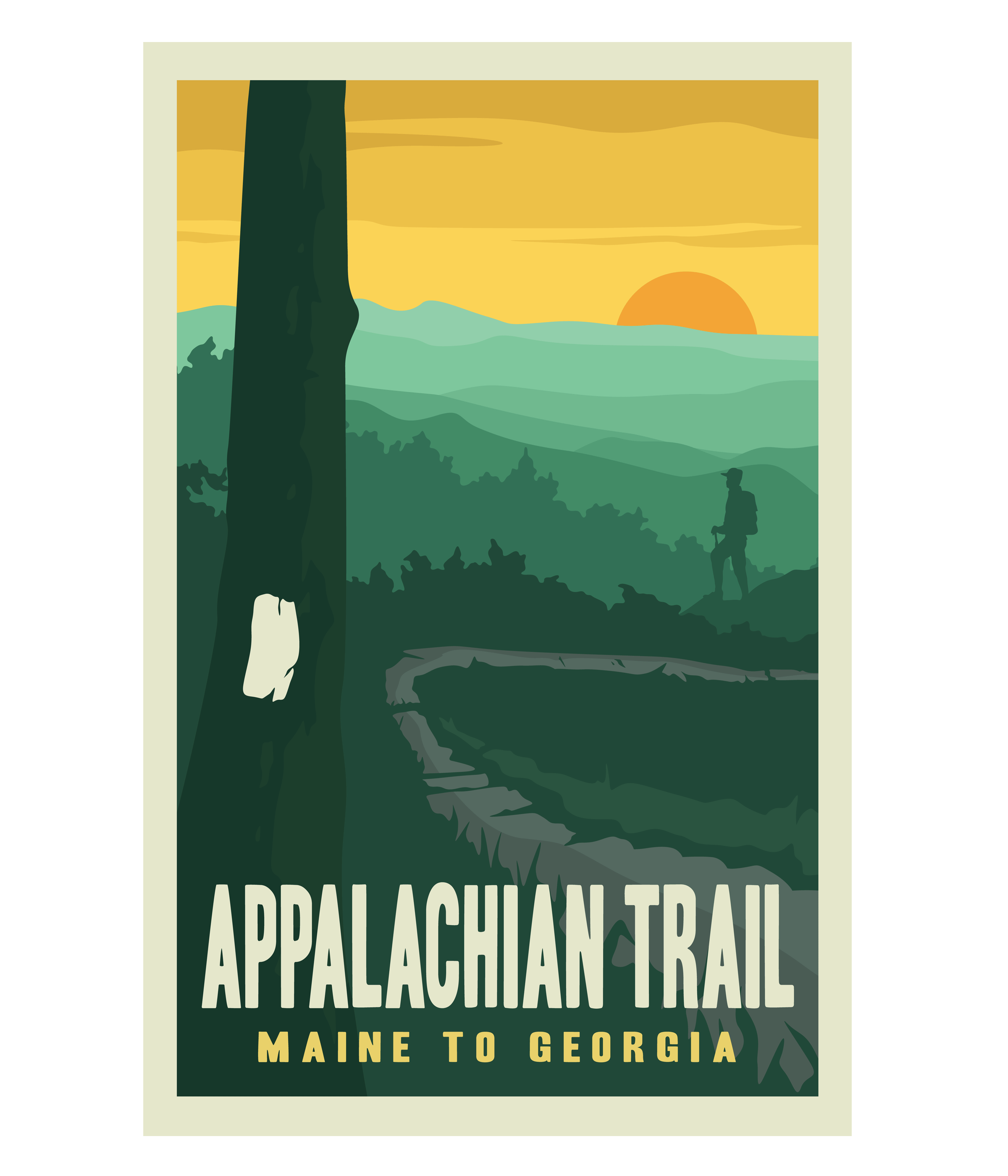 Appalachian Trail Poster 11"x17"
PRODUCT DETAILS

Our Appalachian Trail poster was designed with a vintage style to honor the heritage of the trail.  The graphic also captures a few iconic elements of the trail in both the magical mountain haze and the white blaze.
The Appalachian Trail (AT) is one of the world's premiere long-distance trails, stretching 2,100+ miles from Georgia to Maine and is one of the US's 11 National Scenic Trails. The Appalachian Trail is protected and promoted by members and volunteers of the Appalachian Trail Conservancy. 
PRODUCT SPECIFICATIONS
11" x 17"
100lb Recycled Paper 
Made in the USA
PRODUCT FEATURES
Appalachian Trail collection